ClickOnSite is a complete, intuitive, user-friendly, and cost-effective project management tool
that helps telecommunication providers or equipment vendors plan, execute and deliver their multiple projects.
Thanks to an integrated BPM/BPMN technology, you can create unlimited projects from network rollout to upgrading network technology and swapping equipment, keeping all information safely in one central location. You can share projects with your team, partners, or any external users, facilitating real-time communication.
Improved operational efficiency, productivity, and shortened process cycle times
Reduced costs through more efficient collaboration among project teams and individuals
Better visibility of work-in-progress using personalized navigation to the content each user accesses most frequently
Assured compliance with corporate procedures and policies through structured, standardized processes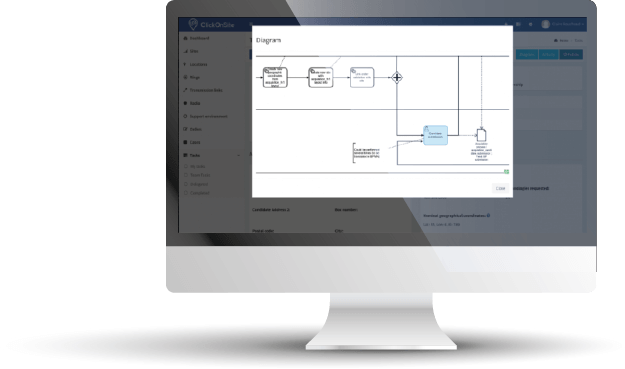 In today's complex industry environment, a key to success is the ability to
manage projects efficiently and effectively to achieve fast ROI.
Thanks to ClickOnSite features, business executives and project managers can make more informed business decisions
based on real-time data. Moreover, the involvement and responsibility of all project participants give
the management an opportunity to develop or improve its overall control of the operation.

Technical specifications
With ClickOnSite you can manage more than one project at once, every project having its own participants, milestones & status overview, using its own templates, and managing its own workflow. You can also manage priorities such as phases, programs, rankings, and much more.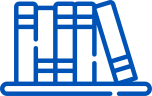 Template library
Over 36 templates are already available to support the realization of your projects from design to implementation and maintenance handover. Most, if not all the site information can be recorded. It includes information from the radio planning department, the transmission team, the site acquisition & civil work team, the civil work and installation contractors, as well as from the technicians in charge of integration. ClickOnSite stores search ring data, site reports, transmission link orders, lease agreement but also access details, visit history, pictures, and attachments of all kinds.

Process improvement
ClickOnSite allows you to track historical performance against defined processes for full analysis. This gives you the knowledge to make your processes more realistic and more effective.
Moreover, the personalized role pages enhance productivity by bringing together all the tools and data you need to do your job.
Functionality summary
project management
Workflow/project milestones management
Organize, forecast, and track project activities
Centralized files & project documents
Standard document versions
Real-time data update
To-do list and task management
Forecasted, planned, actual and calculated dates
Extended search and filtering capacity
Email notification