Services
Quick deployment, complete support
#MakeTheEverydayBetter!
We define your requirements together
Our project management software simplifies the everyday work of mobile and fixed operators, tower companies and radio or transmission hardware manufacturers, and their personnel. It can be fully configured to meet the needs of every customer. If necessary, ITD can support the documentation processes, and the processes to identify any necessary changes and to develop a strategy throughout the analysis. Listening is our top priority. Being able to trust a reliable system is your company's top priority.
Sotware configuration to specification
Once we know your requirements, we help to configure the tool to meet the defined specifications. Our telecommunications and computer engineers work with your project manager to configure the tool that will boost your productivity in the long term. We know that the time taken to implement is critical to you, which is why our tools are designed for a quick and easy startup. ClickOnSite can be installed in record time.
Business support and training
The implementation of an information system is necessarily one of your strategic objectives, whether you are a new player on the market, or have been established for a long time. Achieving this objective demands strong managerial engagement. ITD provides change management support that facilitates the adoption of the new tools by end-users (in-house teams using existing systems, external consultants, etc.).
Even if our software is intuitive and easy to use, we also organize short training sessions that guarantee the future success of your teams. The training sessions are based on concrete examples that enable the trainees to learn all the functionality of our tools. They also provide an opportunity to share feedback and best practices with the trainer and other trainees.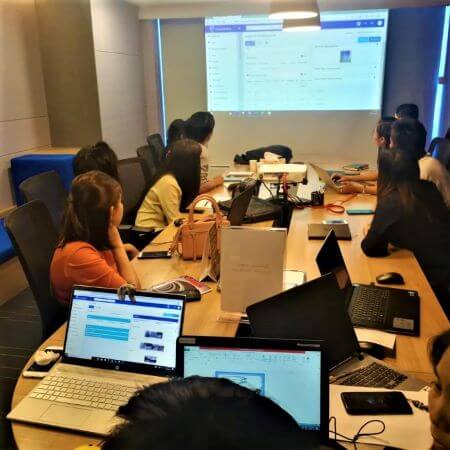 Request your free demo now!