3 questions to Valérie Lépilliet, founder of Maboko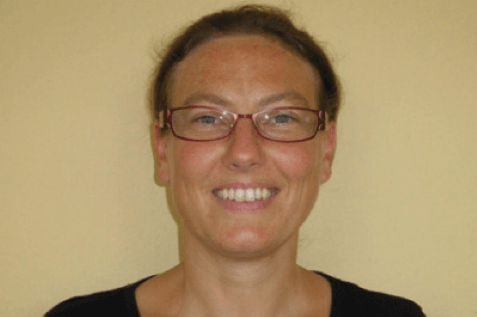 Editiorial
ITD has long considered that
ClickOnSite
's functions were most efficient when used by operators during the network infrastructure rollout phase.
We assumed that efficient cross-department coordination (between procurement, radio, transmission, building…) was the key to faster site rollout, regular network traffic, and steady revenues.
However, our experience in the field taught us that network operation and support personnel needed to have access to reliable information and identify every single element which constitutes the technical environment of a given site, from the properly updated access file right down to the list of equipment on site. Network revenues also depend on such information.
Consequently, IT-Development decided to develop new technical strategies and optimize its O&M module, which includes the work order generator for preventive maintenance as well as the outage reports. A « Reservation Center » will soon integrate all the reservations, comments and remarks to be handled on the next visit.
We, at IT-Development, strive to be in sync with the technical departments of our clients and therefore dedicate more than 50% of our revenues to R&D. We want to offer operators and contractors the ability to gain control over their assets in order to strengthen efficiency, rationalize their investments, and optimize costs.
Our guest on this newsletter:
Valérie
Lépilliet, founder of consulting and training firm Maboko. Former CTO with French and African operators, Valérie Lépilliet focuses on crucial O&M aspects. 
Happy reading!
Valérie Lépilliet has eighteen years of experience as a CTO with French and African mobile telephone operators. She held various engineering positions at SFR and moved to operational and IT network management with well-known groups such as Orascom, Watanya, Tunisiana, Zain, or Vimpelcom. During the summer of 2012, Valérie founded Maboko which quickly became a leading telecom training organization in emerging countries, especially in Africa. Valérie Lépilliet holds a Master's Degree in Physics from the Science and Technology University in Lille.
Which O&M and network supervision issues are you faced with on a regular basis ?
The lack of monitoring and quality reports is quite a sensitive issue, especially with small operations. As far as monitoring is concerned, a field technician may have to travel to a site that is out of service without knowing the symptoms because no preliminary analysis was available. Therefore, he will not have a clear picture of what to expect onsite. Consequently, network recovery times increase. Energy use monitoring and tracking is a sizeable issue as well. For some operations, the lack of energy accounts for 85% of all network outages.
In what way could the functionalities of ClickOnSite facilitate the work of field technicians in the area of O&M and supervision ?
There is often a gap between the time a site is built and when maintenance takes over. One of ClickOnSite's benefits is that field staff already know what's installed provided the database has been properly populated at the time the site was built.
Then, what the tool has to offer in terms of spare parts management makes it possible to improve the monitoring issue mentioned above. It is vital to be aware of what can be found on the site itself and what changes were made, for instance, checking that there hasn't been a problem linked to a card series number. If the technician simply returns the card to the manufacturer, nobody will know that there may be a defect on a given range of cards for example. The tool makes it possible to clearly monitor what was installed and what was changed.
COS also provides a clear insight into Trouble Ticketing (TT) performed as part of maintenance operations (refueling, date, and time a generator has been serviced, and so on). Field technicians need to have access to any TT-related information. In case it is not available, then operators need to develop a string of Excel files which are far from practical to use. Being able to update the database directly via a tablet is a welcome upgrade as it makes the field technician's life much easier. In fact, once the maintenance operations have been carried out, like changing cards, grounding, etc., they are quickly forgotten. But if the technician is able to carry out data update tasks onsite whenever he needs to close an operation, this is quite a positive evolution.
Furthermore, the Network Unavailability Rate (NUR) is also a critical factor to monitor. COS can help monitor the NUR provided the TT part has been properly filled in. This will make it possible to implement a true preventive maintenance policy, with regular reminders by means of periodic alerts and an automatic scheduler. COS enables field staff to question the reliability of a piece of equipment, for instance, if circuit-breakers need to be changed on a given site for the fifth time… Concerning the Trouble Management/TT aspects, this tool is not in the same price range as a hypervisor connected to the OMC. This is generally quite costly and takes a long time to implement. However, in terms of investment, COS is sold at a very good price-to-performance ratio. It features all the functions a technician needs to have in the field.
Lastly, COS is a very hands-on, easy-to-use tool. This is mandatory in order to reduce the learning curve and gain staff acceptance.
As a CTO, what is your vision on future trends regarding your activity, and ITD tools and solutions assist your clients ?
Part of my job consists of performing a lot of operational training courses in order to improve quality indicators, reduce network outages, improve performance indicators when roaming agreements are activated, reduce network operating costs, and so on. I can also provide consulting services or operate as acting CTO for short spells in case of a problem. There are a lot of issues to handle but the means are often limited. Within that framework, I am having to recommend various methods and tools, including ClickOnSite and hypervisors. One must not forget that technicians are behind the tools. Therefore, it is crucial that management should gain staff approval, that the tool be reliable so that the staff can properly fill in the databases on a regular basis. This way, the management can make use of relevant indicators. Otherwise, they will not gain any return on their investment. Also, it is in the contractors' best interest to closely monitor their onsite interventions on behalf of the operators who will be expecting a first-rate Quality of Service. There is a great business development potential. Contractors can face penalties in case of delays while still needing to make a profit. Therefore, they should strive to reduce the number of interventions by using the most efficient tools. Contractors charge for their interventions and, as an example, traveling to out of service sites is mandatory. Finally, I noticed that sometimes the tools in place are not used by the operators themselves. CTO change, so do management teams or network owners, while local support teams often remain the same. Yet, it sometimes happens that the latter are not familiar with the tools they are supposed to use. Because of that, contractors have to be extra efficient during the course of their interventions. They will need to know exactly the maintenance and management costs of a given site because billing will be at stake. While an operator wants to reduce network outages, the contractor wants to minimize the number of interventions. From that viewpoint, COS can contribute to reducing the contractors' OPEX.
In conclusion service is part of Valérie Lepilliet's business drive. The name of the company she founded last summer means « reaching out » in Sangho, the primary language spoken in the Central African Republic. Maboko is also a family affair: It is Valérie's own children who gave her the inspiration for the company's logo. Service runs 24/7 in the family…
In conclusion
ClickOnSite's 2013 Version is in the process of being rolled out at all our clients' sites. Below is a list of updates:
Tasks to be carried out are now more clearly visible. It is possible to identify at once which tasks were performed and by whom, and also to locate any blocking points within a project by means of "To Do" options (new and reversed).
Processes can now be accessed and modified directly within ClickOnSite by authorized clients' experts. The flowchart is displayed dynamically and changes are applied immediately. They can clearly be seen by the users as part of the "Workflow Management".
A Business Intelligence solution is now available. ClickOnSite data can be accessed via data-warehouses. Tools such as Business Objects can be used to manage this data. We can offer our own, easy-to-use and hands-on solution called "COS Analytics". This way, our clients will be able to build and share their own KPIs, dashboards and analysis reports.