With more than 275,000 towers, the Middle East and North Africa (MENA) is now a major market in the world of telecoms. However, its size is no guarantee of its performance. Indeed, this geographic zone is a classic case of economic dichotomy. The Gulf countries are economically efficient and technologically advanced. While, the rest of the territory is still developing and requires strong support.
These factors create a challenge which becomes an opportunity for companies such as ITD. Capitalizing on our long-term experience, we are announcing the opening of our seventh office. The new development in Dubai will benefit from the expertise of Imen Hamza, a radio systems engineer. In addition to her technical and commercial skills, she will also be the guarantor of the vision "Women Empowerment" that we share with the Dubai authorities.
MENA: between dichotomy and ambition
According to the latest MENA TowerXchange report, the telecoms sector is seen by governments as a powerhouse for rolling out new technology. For this reason, mobile network operators are currently responsible for preparing the infrastructure needed for the next generation of technology: 5G. However, there are currently very few independent players. And, although there are many similarities between countries, this market remains a two-pronged approach.
Actors aiming for full-digital
On the one hand, the Gulf Cooperation Council (GCC) is reaching a high level of wealth. Its mobile broadband network coverage is close to 100%. And, the installation of the 5G network is imminent. But, the start of 5G and the evolution towards smart cities requires significant investment in the densification of telecoms networks. To do this, cities like Dubai are setting the bar high. Under the impetus of HH Sheikh Mohammed Bin Rashid Al Maktoum, the agglomeration aims to become the world's first fully-digital city. To achieve this, it will create a Paperless Administration by December 12, 2021. In other words, it means that dematerialized management solutions have a serious part to play.
An important need for support
On the other hand, developing countries are faced with tense political and economical situations. These issues impact on technological dynamism and complicate the market, causing priority to be given to the expansion of the 4G network or the restoration of the 3G network, depending on the country. Thus, as the latest figures show, 89% of the area's population had 3G coverage in 2018, while 62% relied on 4G coverage (according to the GSMA 2019 report on the state of the world's mobile connection). As a result, in early 2018, telecommunications regulation introduced guidelines on public radio stations. Its role? To oversee the deployment of new towers by encouraging infrastructure-sharing within countries. Nevertheless, progress in this area remains slow, and therefore it is urgent to provide ongoing support for the management of these shared infrastructures and towercos.
An establishment linked to our management's history
Historically, many of us have contributed to the Orascom Telecom saga in Egypt, Algeria, and Tunisia. But, ITD also has long-standing customers in Morocco and Iraq.
Jérôme Perret, CEO of IT-Development, said:
"As a result, we have forged strong business and friendly relationships, particularly with influential families in the region and with opinion leaders among local equipment manufacturers and operators. We are also lucky to find many of the "juniors", with whom we have worked, among the major players in the area. This confidence has been maintained since I am now taking on the mentoring role for myself. As a result, we feel close to these countries and their markets."
This is how, over the years, ITD's experts have observed a growing need for ClickOnSite.
He added:
"Demand for site deployment and management is still growing fast and local companies are very dynamic, just like us. As a knowledgeable player, we know that MENA prefers doing business with regional players. So, it was natural that after opening our offices in Ivory Coast and South Africa, we opened in Dubai."
A Businesswoman at the head of operations
Imen Hamza, the new MENA Key Account Manager, has been immersed in the world of telecoms since 2005. First, as a radio network trainer (3G/CDMA), she became the MENA team leader for Huawei's wireless network training. After a brief stint as a consultant on radio network optimization for Orange Egypt (in 2009), she participated in the installation of the first 3G network in Tunisia. Four years later, she moved to the DU operator in Dubai to work on radio optimization and digital transformation. 
She added: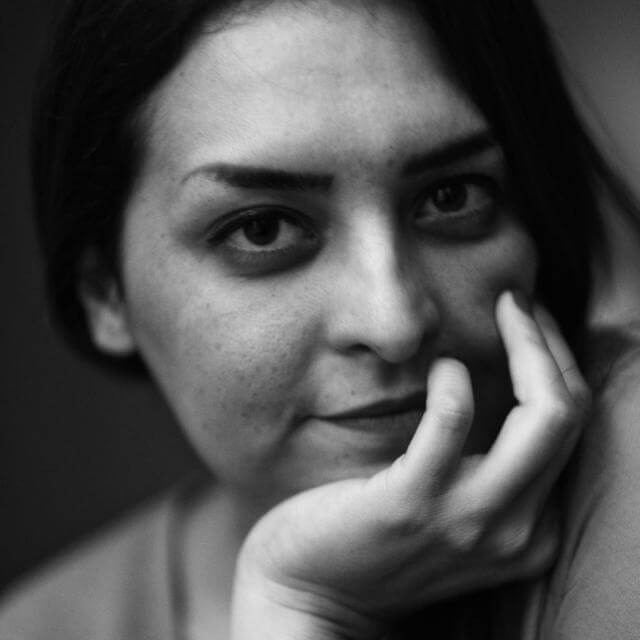 "I am very proud to pursue my international experience with ITD. Thanks to my technical knowledge and my professional network, I can bring my contribution to this project and consolidate our presence in the region. The TowerXchange Meetup MENA 2020 gave me a quick start, as we exhibited there at the end of January. Finally, as a woman, I'm looking forward to this opportunity to be part of the vision of the Women Empowerment supported by the city of Dubai."