The issue with SPMS in telecoms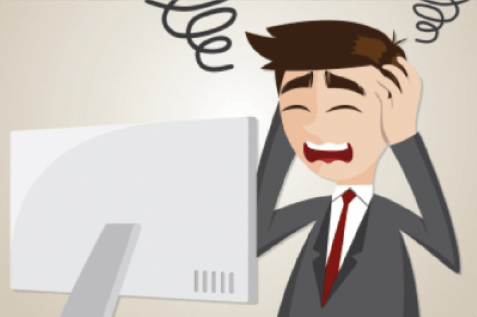 Telecom operators went through a period of turmoil in the mid-nineties, when they had to face deregulation, market segmentation and a surge in the number of offers amongst others. During this time, they focused on these challenges and neglected some management aspects such as SPMS which were then considered as not as strategic.
So now, when they have to handle spare parts management, most of them have to find a sensible balance and arbitrate between managing a not too sizeable stock while ensuring that parts are always available.As a consequence, three priorities emerge for mobile operators:
Their stock must not be too large because of the negative impact in terms of space and staff costs and naturally, the associated consequences on the corporate cashflow situation.
Parts or batch traceability may be tricky.Very often, localization remains an issue and very few computerized systems have been implemented to ensure quick availability. Managers still rely on good old Excel…
Handling numerous sites and contractors can quickly become insoluble. Typically, what happens when an operator orders a given spare part from a supplier who does not have an IT system and cannot locate the required part quickly? Answer is: communications drop and therefore a loss of revenues.
Consequently, SPMS (for "Spare Parts Management System") is of crucial significance for operators.
Because we have hands-on field experience, IT-Development decided to help you see the bigger picture by asking 3 questions to one of our in-house SPMS experts. Through this exchange, we are hoping to make you aware of several issues to be considered in order to secure every aspect of your own spare part management policy and take into account identification and follow-up, stock control, transaction details, stock replenishments, failure reports or monitoring the impact on RMA (Return Merchandise Authorization) & SLA (Service Level Agreement)…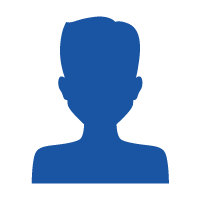 3 QUESTIONS TO JEROME PERRET
Jérôme Perret has been the driving force behind the development of the ClickOnSite SPMS module. As branch manager, rollout manager, logistics manager and supply chain expert, Perret brings field expertise gained from missions with various European and African operators.
Which issues does ITD's ClickOnSite SPMS address ?
ITD provides mobile telephony operators with the first off-the-shelf product which enables them to locate spare parts of their networks and manage their RMAs amongst others.
The operator will be able to ensure that the right part is available at the right time and proper location. Downtime will be reduced because it will become easier to access information. Spare parts replenishments will be rationalized too, to better manage expenditure.
Concretely, we noticed that few operators could answer basic questions such as: How many RNC user plane processing boards were found to be effectively in working condition? What's the return rate for E1 (T1) IP interface boards? Do they know for sure that on last month's RMA, X % have been effectively returned and certified as such, and that they haven't been charged twice?
We help you identify very accurately what comes in and out of your storage areas. This module improves network visibility and history. In other words, we help you ensure that you have all the cards in hand to have full traceability and handle your stock in an efficient manner, both locally and globally.
In that respect, IT-Development is solidly rooted in the reality of the field. ClickOnSite SPMS makes it possible to save several thousands of euros by providing adequate replies to the above issues. –
Which added value does ITD provide in terms of spare parts management?
For an almost symbolic licence fee, the operator will be able to reduce costs which had been so far overlooked – because nobody was aware of their existence – by identifying for instance excessive maintenance fees due to sloppy spare parts management.
Why not arrange a demonstration? ClickOnSite SPMS provides great flexibility and there's no need to be a computer expert or a specialist to start it up: it can be fully customized. The learning curve is quite short and its acceptance rate by end-users quite high, because of its « click and go » features. Bottom line is, we address both field technicians – who appreciate SPMS's easy-to-use functions – and network managers who will know how to better take advantage of their assets. In other words, ClickOnSite SPMS improves their respective operational efficiency and offers a real-world view on the stock.
Sandeep Kumar, one of the best spare parts management specialists, reckons that in many industries, the non-availability of spare parts may account for up to 50% of the total down time. The costs of spare parts may also represent up to 50% of the total maintenance cost. Kumar believes that any medium-sized engineering organization may have up to 15,000 spare parts to manage, a figure that jumps to 100,000 for the pharmaceutical industry. According to him, it is crucial to have an up and running information system because of the uncertainty as to when a spare part will be needed. Consequently, automating the order procedure should enable operators to run stocks more efficiently.
Excel is quite a cost-effective and flexible tool. How come it could not suit the operator's needs?
The « Excel vs. Database » debate is all the rage. True enough, this is a standard and user-friendly Microsoft tool. However, its functions only enable basic tasks: the user has to switch between several tabs or even several files, and perhaps handle sorting and pivot tables.
It is always possible that unvalidated data may have been entered. Sharing information remains an issue. You only need to have two shifted lines, a badly placed cut and paste or a forgotten backup to waste an entire day's work.
Check this article on the ehow.com website for instance: The author explains that "a spreadsheet is stored in a computer's random access memory while it is being used. This is a problem if the spreadsheet contains extremely large amounts of data. A database only has to load the data being worked with into the RAM meaning only parts of a large database are used at any given time".
Furthermore, when used as data storage, spreadsheets have serious drawbacks over databases. For example, it is very difficult to retrieve data from slightly advanced queries according to the differencebetween.net website.
Like any products designed by IT-Development, ClickOnSite SMPS is based on much more segmented operations. It is impossible to make a mistake! It was designed for multiple rollouts and can be implemented at several locations, which enables operators to unify data management and reduce information losses at corporate level.
Also it must be noted is that ClickOnSite SPMS can import Excel files. Quite useful for diehard Microsoft fans, who will be able to quickly and seamlessly transition to a fully professional environment.
In conclusion…
IT-Development's spare parts management tool can be used with the ClickOnSite environment or as a standalone module. To complement it, we have also developed an Android application which is currently under testing, in order to meet the needs of our clients' maintenance team in the field. Our goal: to provide constant support while increasing data reliability.